"I love Mr. Mansfield Vintage! It has such a splendid vibe every time I walk in and likewise, the owner, Richard, emulates this same energy. He has such a plethora of knowledge about the items he brings in, is seriously the nicest person, and his passion for the items he has found really shows. He brings in some of the most unique and beautiful items - furniture, lights, clothing, as well as smaller items like radios, ashtrays, and more. I cannot recommend it enough! I have shopped primarily for vintage clothing and his items are always so unique and eye-catching. A lot of my closet is made up of Mr. Mansfield items and it continues to grow more and more with them! I've found everything from 1950s times to 1990s items! Thank you Mr. Mansfield and Richard for the amazing experience every time. Please go check it out!"
February 2023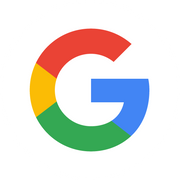 Lexi Hilderman
"I have been pruchasing furniture from Richard for years. He is so much fun to work with and his prices are fair! I always visit mid-century stores when I travel abroad, Richard's curation always has been and continues to be spot on, and always in-line with those key pieces you want that really set the vibe for a room. Vintage shopping and finding value can be difficult (lots of overpriced shops out there), but I know if it's being sold at Bex and/or Mansfield'd it will be quality, value and something special!"
October 2021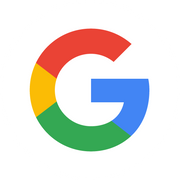 Ski Guide
"I loved working with Richard on this beautiful chair. He helped me review different fabric choices and was just as excited as I was about giving this beauty new life. The upholsterer that he recommended was fast, flexible and very reasonably priced. His inventory is filled with so many fantastic pieces from that range from ready to go home as is to waiting for the perfect update. Thanks Richard!"
January 2023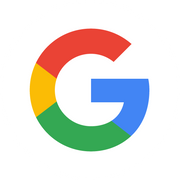 Lisanne Babcock
"Best vintage furniture store in Calgary! Great selection and prices, as well as the friendliest staff. The selection of items is amazing and Mr. Mansfield is so good at finding the perfect piece! He helped me find the perfect vintage shelf for my living room."
July 2022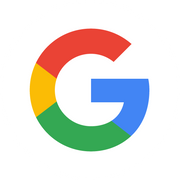 Katherine Newton
"Mr. Mansfield Vintage is a shop that I've only visited online, rather than visited in person (which hopefully I'll change, post-pandemic!). I arranged to buy a sofa from Mr. Mansfield, and decided to use his upholsterer connection to freshen it up prior to delivery. The experience was fantastic, and Richard kept me up to date as the sofa edged closer to completion. When ready, he snuck up on a visit to Edmonton for me, and I was so impressed! Excellent service, great curation of items, and a definite must-visit for me next time I get down to YYC. PS. His shop-mate, Bex Vintage is also fabulous, and I've purchased furniture from her as well!"
March 2022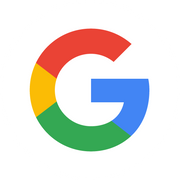 Kent M
"A visit to this stunning Shop brings a smile to my face. Richard always greets you with a sincere "nice to see you again". His Vintage items are both fun and of high quality...and authentic, with many pieces having a great back-story attached to them. I look forward to my next visit - and next joyful purchase."
October 2020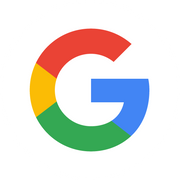 Deborah Foster
"Always has great and unique products. Actively contacts us with things they think we might like or find useful based on our style which helps avoid losing out on an item we might not know is available. They really know this era and the true -- and fair -- value of items. Truely a great experience buying from Mansfield... The owner is super kind and personable too. Highly recommend."
December 2022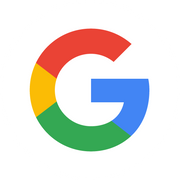 Dal las
"Great place for mid century modern. Have been to several places in Calgary and by far this place has the most variety. If you want to decrease your foot print and buy excellent quality of furniture this is the place to come to."
February 2023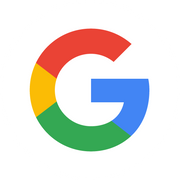 Susanne Pereira
"I have purchased many items from Mr.Mansfield over the last two years. Mr. Mansfield helped me design an entire room in my house with all of the coolest vintage furniture and lighting. He also helped me choose fabrics to reupholster a beautiful 1950's Italian sofa and chair set. My place looks amazing!"
April 2020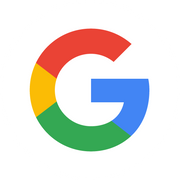 Lise Gibeau
"Wow!! Such am amazing place!! We visit every week if we can!! You never know what you will find!! Things change fast!! So pet friendly as well!! We never miss a chance to visit!!💞😊💞😊💞😊💞😊💞😊💞"
December 2021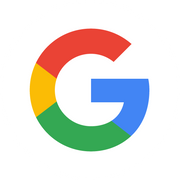 Kari Warnick
"Best Vintage Shop in Alberta. Great finds!"
November 2022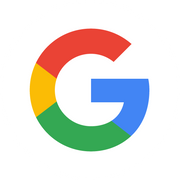 Christie Massimino
"Mr. Mansfield Vintage store, is THE store to go for cool vintage items in Calgary! Besides the great quality and the affordable prices of the items found there, kind and warm attention you receive is absolutely great! Great customer service! I can't wait to go back to Calgary to see what they have at the store!"
August 2022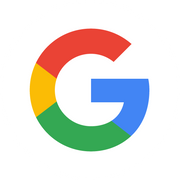 Ramses Prado Mares
"Mr. Mansfield has one of the best showroom for Mid Century furniture in YYC! Richard aka Mr. Mansfield is friendly and very knowledgeable and passionate about all the pieces he brings into his showroom. He has a very keen eye for quality ! The showroom will keep bringing you back there as it is always changing with new Mid Century pieces. If you never been, it's worth the trip, you will not be disappointed!"
July 2021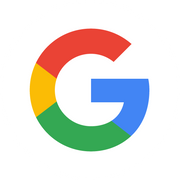 Robert Wong
"I love Mr. Mansfield Vintage! The owner, Richard, really knows his stuff and he might just be the nicest guy on the planet! Not only does he get the best vintage items, he sells those items for such a great price. You can tell that he has a passion for all things mid-century modern/ vintage and is always bringing new items in to the store. Do yourself a favour and check this place out!"
December 2022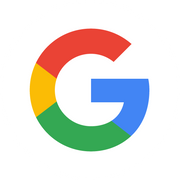 Laura Naccarato
"What a wonderful shop and owner. Richard helped me when I was downsizing my parents home. He took the time to listen to my many (many) stories about items that we were selling and showed us nothing but care and compassion. I can't say enough good things about Mr. Mansfield Vintage. If you are selling vintage furniture or in the market for it Mr. Mansfield Vintage should be your first stop. You won't be disappointed."
May 2021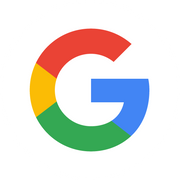 Ann Freeman
"Richard is not only the friendliest shop-owner in Calgary but his eye for the finest quality vintage furnishings & decor is something to be admired. Everything in his shop is in mint condition from the big furniture pieces to the smallest trinkets. He handpicks & curates everything plus his knowledge about the history of every single piece makes browsing more of an experience than anything. You'll love it here."
March 2020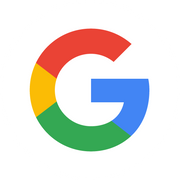 Suzanne Mills
"Yesterday I had the opportunity to visit Mr. Mansfield's store and I must say that it was truly a wonderful experience. The service provided by Mr. Mansfield and his employees was incredibly friendly, informative, and pleasant. When walking around the store I was so impressed with all the amazing items to choose from, ranging from vintage furniture to accessories and records. It left an impression on me and I will definitely be returning soon with friends and family in tow! Highly recommend checking out Mr. Mansfield's for anyone looking for unique vintage items!"
February 2023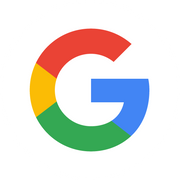 Sammy LeTaco
"Mr. Richard Mansfield, I cannot say enough about this guy. MCM/vintage/retro collector, collaborator and curator. Richard has provided numerous unique and beautiful pieces to bring that MCM vibe we love to our home. One of my wish list items was a MCM dresser to repurpose for our kitty Altai. **please see the attached picture. He constantly has new MCM and retro items to bring you and your home JOY, which in my opinion are marked at a fair market value and according to the shape/quality/originality/availability of the item. Highly recommend stopping into the shop"
February 2022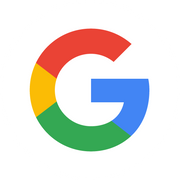 Renay Ellis
"I pass this store on the way to work every day and I was dying to visit. I finally got the chance and it is great. Wonderful selection of a variety of mid century vintage home furnishings - furniture, lamps, curios etc. It's almost like a museum made up of reasonably priced beautiful things. There's even a nice selection of vintage clothes. My teen found an 80s windbreaker. Very rad. Mr. Mansfield was in the house. Very knowledgeable and friendly. Will be back to buy and maybe sell. A+++ (I'm not a bot or making this up. :)"
May 2020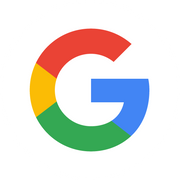 Eric Rosenbaum
"Mr. Mansfield was an absolute pleasure to work with. It was a difficult situation for me and he worked with me and the family and understood the sensitivity! He was very fair and transactions were timely! Mr. Mansfield is true to his word and has impeccable integrity and passion for his business! I would def recommend him and will be working with him again in the future!"
January 2023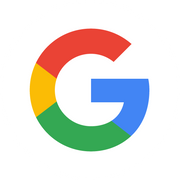 Gaila Lengden
"Beautifully curated collection. A time machine to the finest of mid century design. A must go destination when in YYC!"
October 2021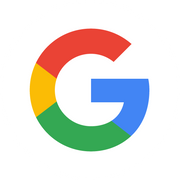 Mshepburn Vintage
"Loved our little visit. Great vintage furniture."
November 2022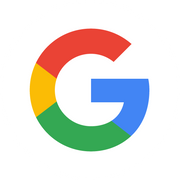 Twila Sands
"Mr Mansfield vintage has furnished many rooms in my home! I love everything I have gotten from Richard. He has a great eye and is knowledgeable his pieces. He prices things fairly too. The new shop location is beautiful. Both Bex Vintage and Mr Mansfield are worth a visit at their 14th ave location. Easy parking in the back so you wont have to carry your purchases very far!"
September 2020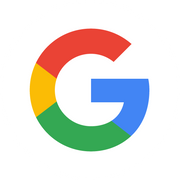 Dawn OConnor
"Excellent experience from start to finish. Our first time doing a custom upholstery project and they were so patient and supportive. We look forward to going back!"
July 2022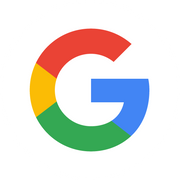 Verlyn Leopatra
"Mr. Mansfield's shop is very organized, clean and welcoming. If your in the area a walk through is a must! I have purchased many items from him, and find the prices very reasonable compared to other vintage shops. He is very knowledgeable with regards to his product."
August 2020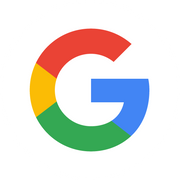 Reg Benning
"Amazing furniture, super staff and owner!"
June 2021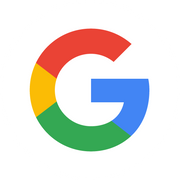 Blake Hiebert
"Richard is a wealth of knowledge and passionate about vintage furniture and homewares. He sources beautiful vintage pieces in excellent condition, and sells at very fair prices. His shared store with Bex Vintage is always my first stop when sourcing items for my clients or my own home. Both he and Becca are an absolute pleasure to work with."
March 2020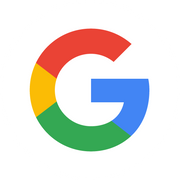 Caireen Kennedy
"We'd been looking for MCM chairs for months. Shopping virtually from Toronto to Vancouver for the right look. Upon seeing these on Instagram, we called Mr Mansfield asking for a bit more information about them. Richard told us that as good as the bones of these chairs show in the photo, they actually look much nicer in person … and that the grey upholstery could be changed out! Based out of Saskatoon, it was a small effort for us to come have a look, but Richard said he'd put them on hold until we could get there. True to his word, he not only kept them on hold for us, but also helped us choose a fabric that would breathe new life back into these beauties. While there, we asked about a table and he mentioned that he actually has one coming in; convinced it would compliment these chairs perfectly. He was bang on, and now this '60's teak MCM has found a rebirth in our space. And we couldn't be happier. Thank you, Richard! You've been an absolute pleasure to work with and we're so grateful!"
April 2022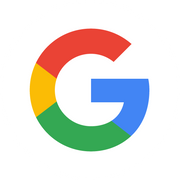 Terry Fritz
"Amazing furniture, accessories and art, incredible customer service and extremely friendly staff. Check this place out! Highly recommended!"
July 2022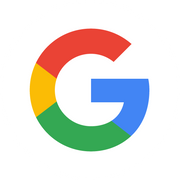 Jamie Giszas
"I am so impressed with this shop. The service is impeccable and the quality is top notch. Prices are very reasonable as well. I would recommend this place to anyone who is looking to upgrade their nest, or just treat themselves to some quality history."
January 2022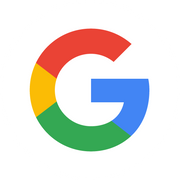 Ziggy Mimloid
"Such a cool vintage shop with mid-century furniture and a small clothing selection, pretty reasonable prices too."
August 2021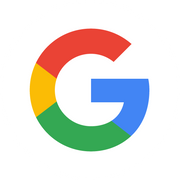 Lexi Burt
"Great place and great owners! An absolute pleasure working with them"
July 2022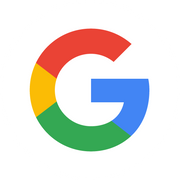 Ryan Mouallem